After years in office, US Presidents go gray. Whether the stress gets to them, or it's their age, or they choose to stop dyeing their hair, or some combination of the above, it happens.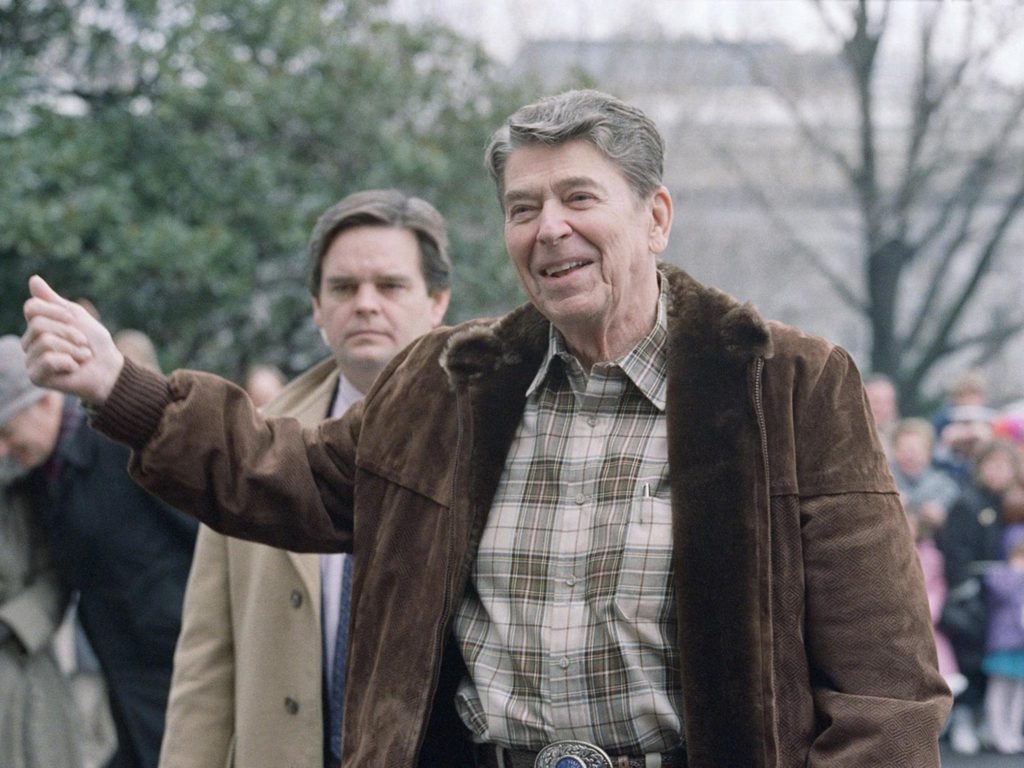 It happened with Presidents Clinton and Bush II. It even happened to Reagan, the former movie star with a suave demeanor and witty sense of humor.
Among other things, now that the 2020 campaigns are over, President Trump's unique hairdo appears poised to grant him the curious distinction of being the first non-assassinated President since color photography to leave office without showing any gray hair.
At the time of this writing, the color of President Trump's hair indeed appears to have changed somewhat during his presidency, although it is decidedly non-gray.
Trump's hair is less intensely yellow than than in the recent past, though it appears just now to be picking up some of the autumnal, oranger hues from Trump's complexion, resulting in a faded-blond-pinkish-whispy-something-or-other attached to a psychotic 74-year-old with dementia.
As the 2020 US Presidential Campaigns fade into the distance, and as the celebrations of Biden supporters in cities subside, this may be a fitting moment to remember the day Trump did go gray.
In late March of 2020, during the early days of the COVID-19 pandemic, President Trump appeared in his daily press conference suddenly gray-haired, projecting an image of calm, poise, dignity, respect, and seasoned wisdom in the face of an emerging public heath threat.
Strangely, it happened again for a day in July 2020, after the US failed to control the novel coronavirus.
The first report of a gray President comes from Vogue; second comes from the New York Post, a one-time mouthpiece for long-time Trump associate Roy Cohn, and media property of Rupert Murdoch's News Corporation (along with Fox News).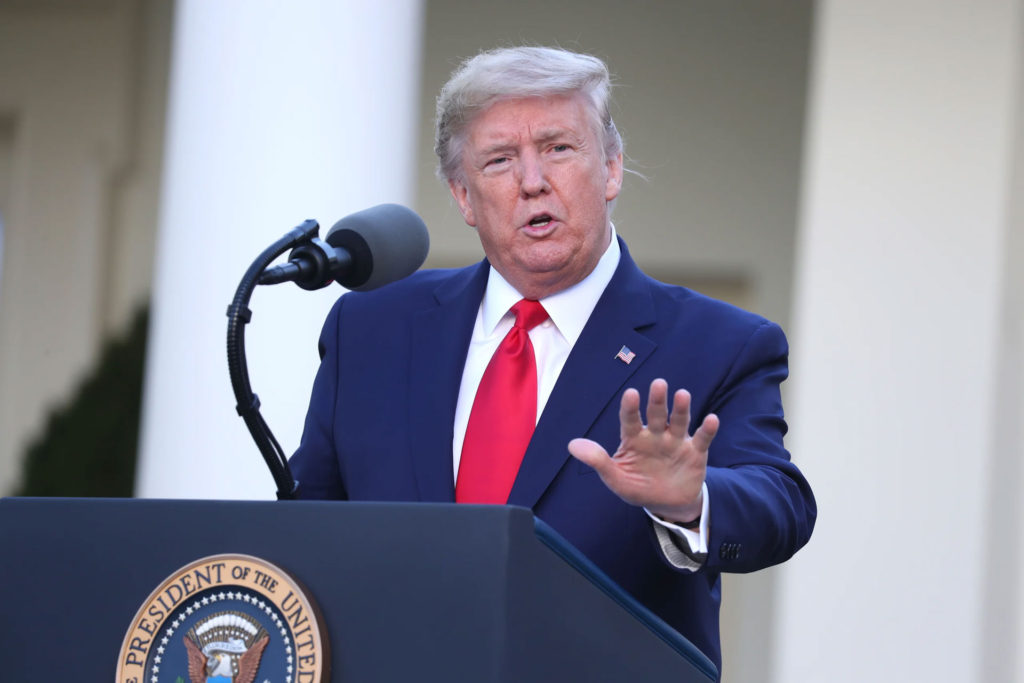 Thus, despite keeping his "natural" hair color throughout the final days of his presidency, Trump may turn out to be the only president to have gone gray twice in office.
Whether his brief tenure with gray hair was an advisor's suggestion for projecting the image of a wise elder during the COVID pandemic, or whether it was something more like a focus group survey for his intended second term can't be determined, but if the second possibility has any validity, we may still have an opportunity to find out.
The election results have been available for a week now, and Trump is refusing to concede the election. We don't know what happens if two men show up to be sworn in as President on January 20, 2021.
Is Trump delusional, or is this reality television for his fans? Do his lawsuits and recounts and allegations of election fraud have any chance of changing the election result? Maybe, but not in the way one might expect at first glance.
The 2020 Presidential campaigns are over, but the States don't send delegates to the Electoral College until the December 8, 2020 "safe harbor" deadline, and the Electoral College doesn't vote until December 14. If the Electoral College cannot convene, cannot decide, or if the State Governors disagree with the Delegates nominated by the State Legislatures, the election may be resolved in the House of Representatives by a Contingent Election.
If a Contingent Election in the House determines the next President, the votes will cast by States, not by individual Representatives. And although the Democrats backing Biden have more individual Representatives in the House, the House represents a greater number of Republican States. This is because Republicans control a greater number of less-populous States.
Although Trump has promised to demand a number of recounts in closely-contested states like Georgia and Wisconsin, it seems unlikely his team will be able to invalidate enough ballots to secure the election. Litigating the vote count, however, may not be the ultimate objective of these lawsuits.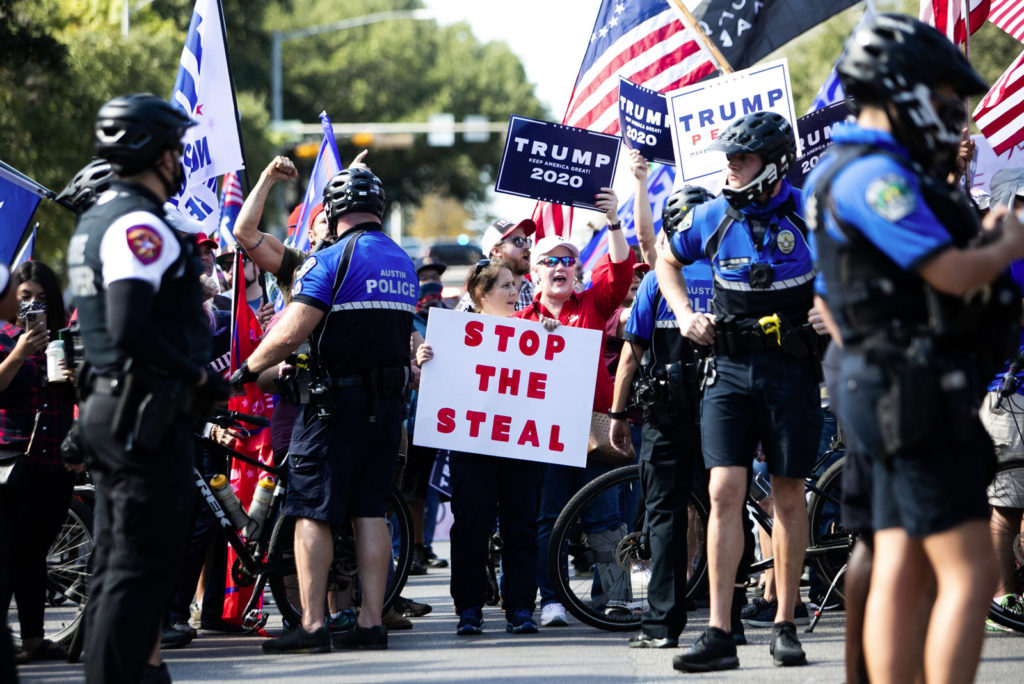 Trump has a history of protracted litigation. If the Trump strategy is to angle for a Contingent Election in the House, all the State recounts might really be about dragging out litigation, buying time to propagandize to his base about the "stolen" vote, sowing disagreement between how the State Governors and Legislatures think Electoral College delegates should be picked, and pressuring the Supreme Court to intervene as the "safe harbor" deadline approaches.
After the contested Bush v. Gore election in 2000, the Supreme Court intervened in the Florida recount precisely because the "safe harbor" deadline was imminent. Should Trump face such a scenario at the end of the month, he will have the advantage of having chosen three new Supreme Court nominees on the bench, all three of whom worked for Bush's legal team in the Bush v. Gore lawsuit.
His actions of late certainly don't resemble those of a man planning to leave the executive residence: in July 2020, Trump took down the official portraits of Presidents Bush and Clinton, having never unveiled President Obama's official portrait; in late August, First Lady Melania Trump unveiled a renovated White House Rose Garden; his executive branch is refusing to formally acknowledge the election results and his staff has been instructed not to cooperate with Biden's transition team.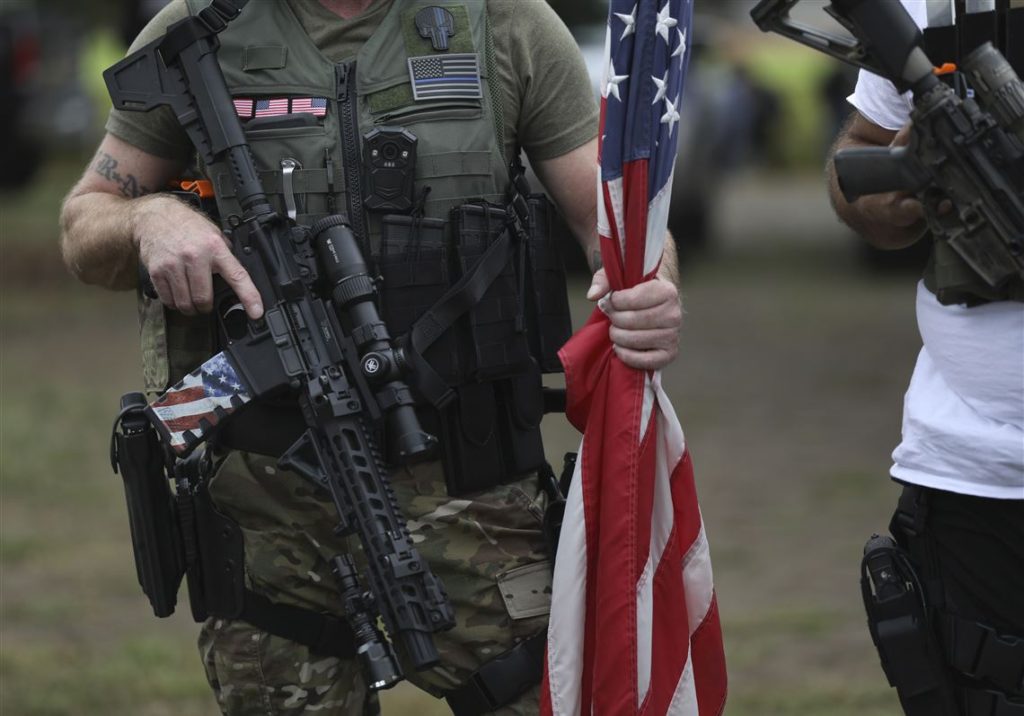 Another possible endgame we might be witnessing stems not from Trump's grandiosity, but from his pettiness: if America can't be his, then nobody gets it. Maybe he knows his days in office are numbered, and he's just planning to burn everything to the ground on his way out and poison the water.
This could be a clue as to why — after the election — Trump replaced Defense Secretary Mark Esper, who publicly disagreed with Trump on the use of force and the Insurrection Act to subdue the BLM protests breaking out during the summer of 2020.
As Trump has stoked racial tensions while courting white nationalist groups, militia, and violent insurrectionists, he could be planning to go out with more of a bang than a whimper, popular caricatures notwithstanding.